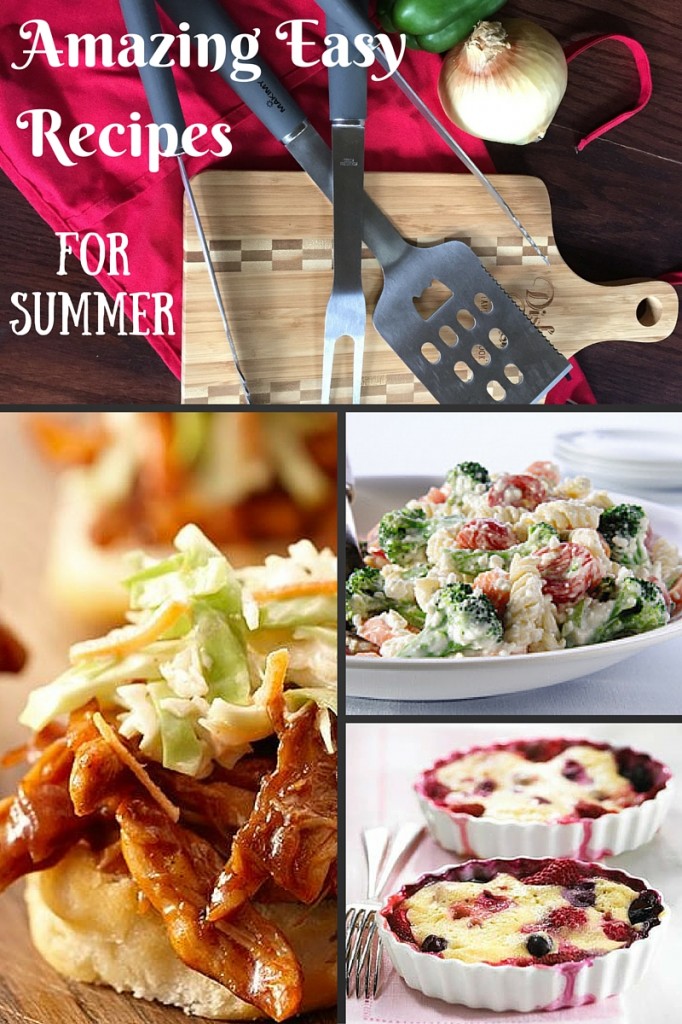 Ahh … summer.  That time of year when the kids are out of school, the schedule is more relaxed, and fresh fruits and vegetables abound at the local farmers market.
Don't be discouraged from cooking by the thought that it might take too much work. We've rounded up some amazing easy recipes for you to enjoy this summer, making good use of the bountiful fresh food available this time of year.
Some of these dishes are great activities for the kids to help with, as well; take advantage of their time at home and help them learn simple cooking skills in the kitchen with you. Who knows? Maybe one of your children will be the next contestant on a TV cooking show, right?
Farmers Market Pasta Salad – A pasta salad that blends fresh broccoli, carrots, cherry tomatoes, and pasta with cottage cheese and ranch dressing for a quick filling salad that's ready in about 15 minutes.
Grilled Fish Taco Salad – Grill halibut or similar fish fillets on the grill in a foil packet for about 10 minutes; in the meantime, layer lettuce, black beans, tomatoes, and cheese on plates and mix together a homemade avocado dressing with a few simple ingredients.  Top the salad with grilled fish and drizzle with dressing to serve.  Amazing flavor, no heating up the kitchen, and ready to eat in less than 30 minutes.
BBQ Pulled Chicken Sliders – Cook the chicken with seasonings (incorporating brown sugar, Worcestershire, chili powder and more) in the crockpot for a few hours; shred and serve on slider rolls or packaged biscuits and top with fresh cole slaw, shredded cheese, pickles or other desired garnishes.  All the work is done in the crockpot, and these are easy to dish up for a crowd, too – think family reunion or pool-side party – oh, yeah!
Homemade Steak Burritos – Fresh steak, sliced thinly, and sauteed in the skillet, served up in tortillas with fresh homemade salsa and sauteed summer veggies for a delightful, refreshing meal that's quick and easy to get on the table.
Gluten Free Orange Beef and Broccoli – This tasty dish is made in one skillet – so there's less mess to clean up, and is ready in about 30 minutes, requiring only 6 ingredients.  What is not to like about that?  Thinly sliced top round beef cooked up with broccoli florets and mandarin orange segments with some gluten-free orange sauce and served over brown rice (or quinoa, if you prefer).  Yum!  (See more Gluten-free Recipes)
Individual Berry Pudding Cakes – These individual cakes are loaded with fresh berries (choose whichever ones are your favorite) and topped with a diabetic friendly cake batter, then baked for about 20 minutes.  Easy, fun, colorful dessert.
We have lots of other summer recipes your family will enjoy trying – crockpot recipes, salad recipes, easy dessert recipes, zucchini recipes, and more.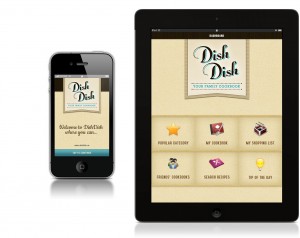 Yes, help me find my recipes!
Remember we can help you save and find all your favorite recipes in one place by digitizing your recipe collection into your online cookbook here at Dish Dish – we'll do all the work and you can enjoy having your digital recipe collection for making your grocery list, changing recipe ingredients and amounts, scaling recipes and ingredients with the click of a button, and sharing recipes with friends and family.