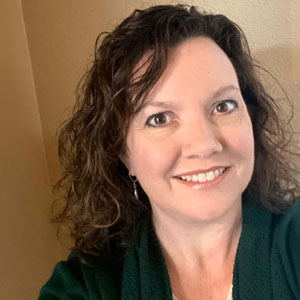 Hi, I'm Melanie Carr, owner and founder of Dish Dish, and I'm so happy you stopped by today to learn a little about Dish Dish – Your Online Family Cookbook.
After struggling for years to keep recipes organized, be creative with menu planning (instead of making the same 5 recipes over and over), and find a way to electronically organize my recipes in one place so I could find them easily and keep track of menus and a shopping list, I created Dish Dish – for my family and yours.
On the blog I share recipes, cooking tips, family celebration ideas, and encouragement for keeping family time around the dinner table a fun priority. (Get 30% off our Digital Recipe Album and don't miss any recent posts when you subscribe via email  — we won't send spam and you can unsubscribe at any time).
I love seeing families enjoy time around the dinner table and planning meals, made easier by saving their favorite family recipes in an online cookbook (recipe book) where it's easy to access recipes electronically while at home or on the go, edit them with photos and notes, create shopping lists and menus, and share with family members around the world.
Whether you are wanting to preserve family heritage with a digital recipe box, simplify your meal planning and grocery shopping, share recipes with a community group or family members, start a recipe collection for a bride or young adult, or organize recipes electronically for your small business, we have developed a tool to help you!
Digital Recipe Album – we'll send an envelope to collect all your paper recipes and we'll type them into your online account for you.
Concierge Offer – send us 30 of your favorite recipes and we'll type them into your account for you plus send you our bamboo cutting board.
Community Group Cookbook – share recipes with your community group, neighborhood, dinner club, homeschool group, book club, etc.
Cookbook for the Bride – set up a cherished recipe collection for the new bride – gathered from her family and friends – and we'll send her our bamboo cutting board, too!
Student Cookbook – have a young adult moving out of the house, starting their own cooking repertoire?  Set them up with favorite recipes organized online.
Dish Dish Online Cookbook App – the easiest way to access your online cookbook, grocery list, friends' cookbooks, and more while on the go.
Small Business Cookbook – helping caterers, nutritionists, restaurant and bakery owners, and other small businesses organize recipes privately online to selectively share with staff or clients.
4-Week Dinner Menu Plan with Grocery List – saving families time and money with this fabulous 4-week scheduled dinner menu with links to recipes and included printable grocery list for each week. It's a great tool to manage planning family dinner time around the table and help start the habit of planning out meals for the week.
I've been married to my incredible husband, Charlie, for over twenty-five years.  We home-schooled our children and have lived in Flower Mound, Texas, for more than twenty years. When I have a few free minutes, I enjoy a good book, cross-stitch, crochet, jigsaw puzzles, and playing the piano.  We are active with volunteering in our local church, neighborhood and various community groups including SOSResponds.org, LovePacs.org, JourneytoDream.com, among others.
Please feel free to contact me any time via email at melanie@dishdish.us or connect with us on Twitter, Facebook, LinkedIn, YouTube, Instagram or Pinterest.
As seen on 
Media/PR:
Cilantro Cooks: Creating User-Friendly Recipes
Foody Direct: How Foodies Can Keep it Simple
Wise in the City – Business Highlight: Dish Dish Online Cookbook