Who is ready for a cookout this weekend?  We are!  We put together 5 recipes for grilling this Memorial Day weekend, as families across the country remember those who have given their lives for our country's freedom and then gear up to kick off the summer grilling season.
1. First, we have Pineapple Marinated Baby Back Ribs topped with sweet, sliced pineapple – hot off the grill!  Just be sure to allow 8 hours or overnight time for these ribs to marinate before cooking.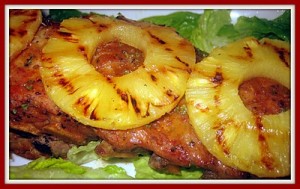 2. Next up are some Grilled Lemon and Herb Salmon Packs – the perfect choice for a seafood healthy dish for the family cookout.  The salmon is grilled with the seasoned rice and topped with lemon slices and fresh herbs; a light and refreshing blend of flavors.
3. Sweet BBQ Chicken Kabobs make an easy and quick cooking dish for a cookout, and it's easy to incorporate colorful, tasty vegetable options as well.  Use the vegetables listed in the recipe or incorporate your own favorites.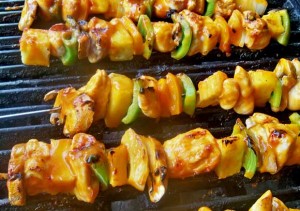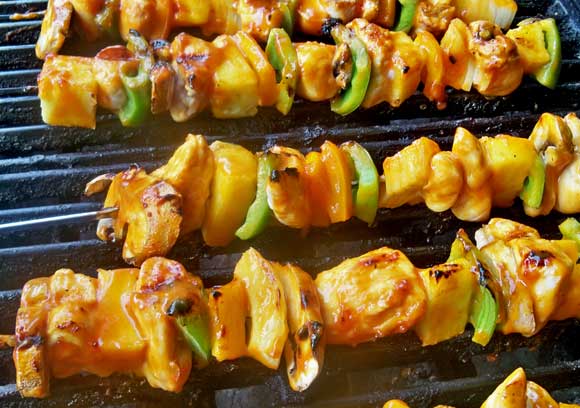 4. Let's not forget some Grilled Corn, too!  Cover it with a little seasoned butter before wrapping in foil or after cooking, giving an added twist to the flavor – perhaps some Tomato and Herb Butter, Caesar Butter or Roasted Jalapeno Butter.  Wow, that has my mouth watering already!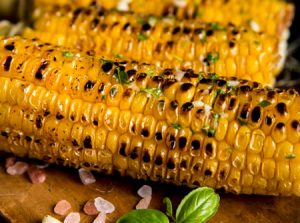 5. And last but not least, the Black and Blue Burger with Bacon and Avocado for if you just have to have a burger when you hold a cookout – an explosion of flavor, including a special sauce made with yellow mustard, mayonnaise and Worcestershire. (Photo by RAPHAEL MAKSIAN on Unsplash)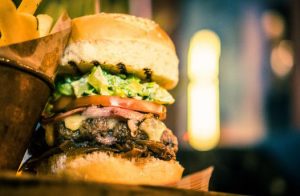 Lest we forget that there are other important dishes to include when having a cookout – here are a few sides and a dessert that would go great with any main cookout dish  – Potato salad, KFC Style Cole Slaw, Layered Salad, and Strawberry Trifle Dessert.
Long weekends and holidays are a great time to jot down and save favorite family recipes (before they are forgotten or lost), take pictures of dishes, and then digitize those recipes with photos in your own online cookbook at Dish Dish, to easily share with family and friends.   Grab some family members and enjoy a fun project with the holiday.
Related Posts For You:
Easy Recipes for Memorial Day Weekend
Reasons we Love Memorial Day Weekend {recipes}