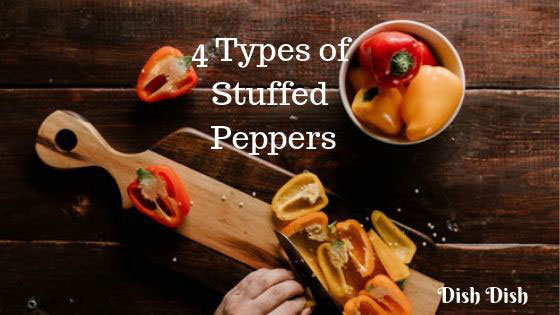 Do you love the flavor of peppers, all kinds of peppers, hot, mild, stuffed, roasted, sauteed – in soups, casseroles, or served with a main dish?  Soon we will be harvesting all kinds of fresh peppers!  So today we're sharing 4 types of stuffed peppers for your summer dish repertoire, hot stuff and some not-so-hot, for whichever you prefer most.
When you are picking peppers for stuffing, or cooking with, there are so many varieties from which to choose.  The simple bell pepper variety (mild and sometimes sweet) includes Candy Bells, Cajun Belles, and the Islander – to name a few – and ranges in color from green to yellow, red, or purple.  If you are looking for some hot stuff, consider chile peppers, Poblano, Cayenne,  or Jalapeno.  Lots of colors and flavors as options!
Today we will look at 4 types of stuffed peppers to enjoy this summer.
1. Quinoa-Stuffed Peppers –  This is a delicious vegetarian dish.  Yellow and red bell peppers are stuffed with a mixture of quinoa, black beans, and vegetables along with a little cheese, then baked and topped with grated cheese before serving.  A filling and colorful stuffed pepper dish worthy of guests any day.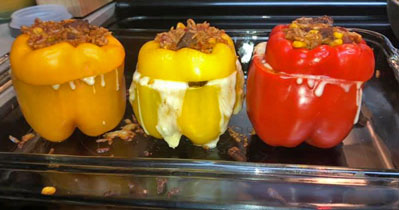 2. Taco Filled Peppers – Fill some sweet green bell peppers with seasoned taco meat and kidney beans and top off with some cheese and tomatoes.  This dish is ready in just over half an hour, making it an easy week-night stuffed pepper dish.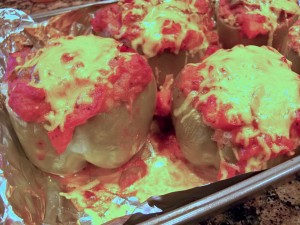 3. Stuffed Jalapeno Firecrackers – These stuffed peppers make a great appetizer for a party or special event.  Jalapenos filled with cream cheese, seasoned with garlic and cheddar cheese, and wrapped in bacon before being baked and broiled.  This recipe includes flavorful variations like pineapple cream cheese or jalapeno bacon, for a really unique and spicy twist to a stuffed pepper dish.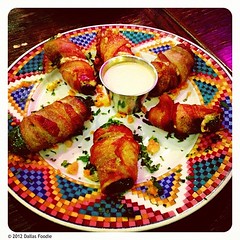 4. Guacamole Stuffed Poblano Peppers – Roasted poblano peppers stuffed with guacamole and shredded lettuce.  They make a wonderful light lunch or a unique side dish with tacos or enchiladas.
So, what is your favorite way to enjoy fresh peppers?  Which ones are your favorites to cook with and to stuff?  Please let us know in the comments below.
Remember you can keep all your favorite recipes along with photos and notes (either private or public) here at Dish Dish in your own online cookbook with your free account!