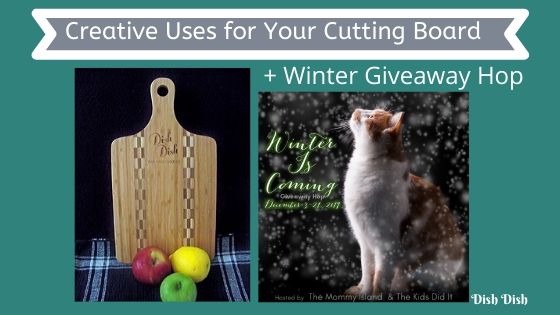 Using your cutting board in the kitchen doesn't have to mean there's a menial task at hand. In case you are accustomed to thinking of that cutting board as a tool to be used for mundane tasks such as slicing fruits and vegetables or chopping and dicing herbs and seasonings, we wanted to share some creative ways to put your cutting board to good use.
Our Dish Dish bamboo cutting board has fabulous rounded edges and comfortable handle for easy carrying from one spot to another without losing the grip. What I like even better than those great features, though, is the pretty inlay pattern along the sides, all done in 100% bamboo so that it's eco-friendly as well.
But enough about our cutting board. We have some great ideas of fun ways to use the cutting board in the kitchen and around the house, so you can smile when you see it and really enjoy using it with friends and family.
For your next gathering, pull out that cutting board as a serving platter for your cheese board or charcuterie tray – full of cheese, crackers, olives, salami or jerky, fruit, and spreads for a delicious and beautiful start to the meal for family or friends.
(Below photo by Sarah Gualtieri on Unsplash)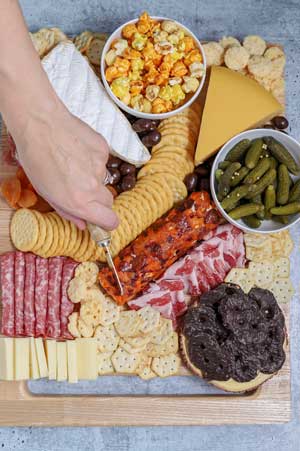 A decorative cutting board also makes a terrific display tray for setting up stacks of cups, fancy straws and holders, drink stirrers, and other amenities for a beverage station (think hot cocoa, coffee, fizzy juices, lemonade, or any other favorite beverage setup). There are lots of wonderful ideas on Pinterest and home decor blogs.
Next time you're grilling out, use the cutting board as your carrying tray for transporting ingredients back and forth from the grill area – whether cooking burgers, steaks, ribs, chicken, sliders, kabobs, fish, or veggies, the cutting board is the perfect size for hauling prepped and cooked items to and from the kitchen.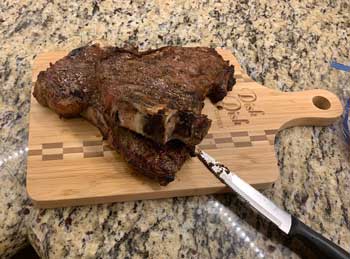 Lastly, your cutting board can make a lovely display piece for your kitchen counter; arrange it against the backsplash with a small potted plant or herbs, a decorative holder for utensils, or a couple of your favorite cookbooks (all handy for you to use when needed, but also making a beautiful visual display for enjoying). Or simply stand it up with your salt and pepper shakers next to the stove for easy access.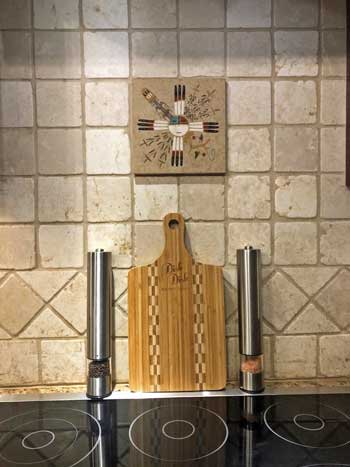 This month we are giving away one of our 100% bamboo cutting boards – which will make a fabulous addition to your own kitchen or make a great gift for a foodie friend or loved one this holiday season. (Enter below for your chance to win).
In addition, we've partnered up with a whole host of bloggers for a Winter is Coming Giveaway Hop, so please scroll on down to see the other fabulous giveaways being offered and take a moment to enter a few of them as well. Have fun!