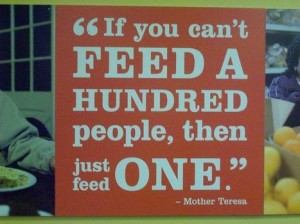 How can one person make a difference? Are there really simple, everyday steps anyone can take to end hunger by helping feed the hungry both close to home and around the country?
According to Feeding America, roughly 49 million people in the U.S. are food insecure (meaning they are not always sure where their next meal will come from). The U.S. Dept. of Agriculture states that 1 in 6 Americans struggle with hunger each year (maybe someone at your school, work, or church?). With stats like those, how can we possibly hope to fix the problem? One day, one step, one person, one family at a time!
What are some everyday steps you can take to feed the hungry in your community?
Collect Canned Goods for a Local Food Bank
Use Feeding America's handy search tool to find your local food bank and see what types of canned goods and items they need.  Our North Texas Food Bank has lots of options – directions for citizens to donate canned goods or funds, tools for conducting a food drive to collect donations, and even an online virtual food drive that's easy to coordinate for your work place or neighborhood.
Check the food bank's list of needed items and grab a few of those items each time you shop for your own family at the grocery store; then at the end of the month, let the kids help take the donation to the food bank.
Also, most food banks accept corporate food donations from companies that prefer to donate rather than allowing extra goods to spoil.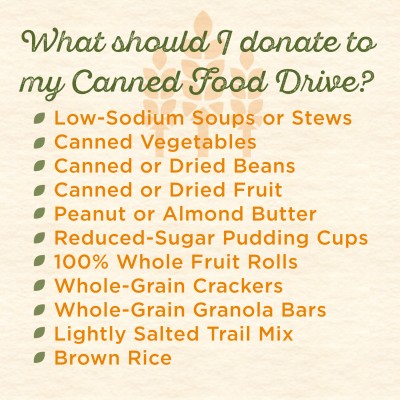 Donate a Meal every time you Eat Out
Use the free app TangoTab and donate a meal for someone in need every time you eat out at a participating restaurant in your area.  The TangoTab app lists participating nearby restaurants along with exclusive offers or deals for those restaurants.  When you check in at that restaurant through the app, TangoTab makes a donation to a local food charity, providing a meal for someone in need.
So … when you eat, a hungry person in your community also gets to eat.  It's super easy! (In America, 50 million people struggle to find their next meal on a daily basis; every week in America over 1 billion meals are served in restaurants.  With TangoTab, each one of those restaurant meals would also provide a meal for someone who needs it).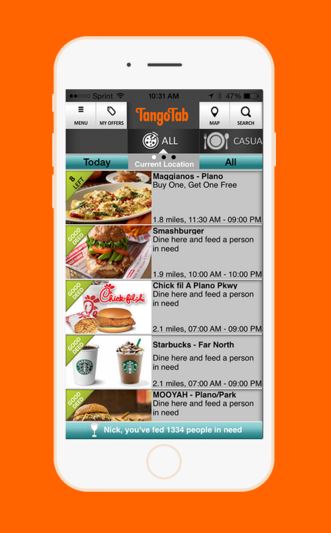 Volunteer with Meals on Wheels
Meals on Wheels prepares and delivers meals to seniors across the country.  They have several options for volunteers – preparing and packaging meals, delivering meals, serving meals at group socials for seniors who are able to leave their homes, or even helping out with admin tasks in the office.
Regardless of how you choose to serve, you will be making a difference and helping feed the hungry day-in and day-out.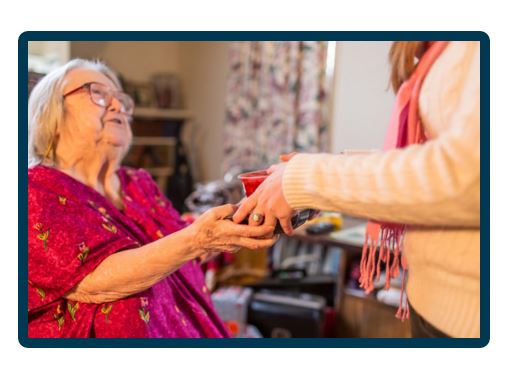 Give Every Time you Shop
We do it almost every day, right?  Some kind of shopping – clothing, shoes, home goods, groceries, jewelry, accessories, and on and on …  Do your shopping through Giving Assistant, and earn cash back for purchases; PLUS they will donate a meal for every purchase made through their site.  Hard to beat that — discounts, money back, and help feeding the hungry without any extra work or effort!
Do lots of shopping on Amazon?  Log in to Amazon Smile each time you shop and choose a charity to receive a small donation each time you make a purchase (Meals on Wheels, your local food bank, or another charity helping to feed the hungry).
In addition, many grocery store chains have rewards programs that allow members to select a local charity to receive a small donation each time they shop (see if your local food bank is on the list and help them out).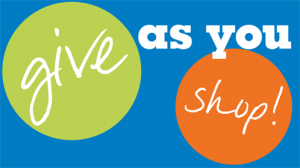 Talk to Your Children About Feeding the Hungry
Inspire your children to help feed the hungry. Talk with them about the needs of others in the community, let them help gather donations or share their coins, and see how they, too, can choose to make a difference in the world with these everyday steps. (Feeding America provides a great children toolkit and family activities toolkit — including coloring pages — to help families talk with children about the importance of making a difference and feeding the hungry).
Of course, there are many other great organizations around the country, both large and small, striving to make a difference in this arena — organizations providing lunches for children during the summer who would normally get a free lunch at school during the school year, ones that feed the homeless and destitute in small communities, organizations that run community gardens to provide fresh vegetables and food for locals, and much more.  Find one in your area and help provide some much needed support.
So, what do you think?  Are some of these steps already in your regular routine?  Do you have other ideas or suggestions for everyday things we can do to help end hunger and provide food for the hungry?  We'd love to hear your suggestions!