Did you know that in 2011 there were 16.5 million children living in households in the US where food was considered insecure?  That same year more than 6 million households received food from a food pantry at least once, and over 36 million children were enrolled in The National School Lunch Program funded by the U.S. Government.  These children and families were hungry; children also then struggled in school, having difficulty concentrating in classes and missing many days due to sickness.  What can you do?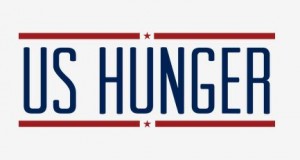 Help us this week (through Saturday, February 8) raise funds for US Hunger as they provide meals across this country for families struggling to put food on the table each day.  Together we can be part of the solution!  In their first year of existence, US Hunger sent over seven millions meals across the country to help hungry families, recognizing and meeting the real need right here at home.
Dish Dish is donating 15% of all sales this week to US Hunger in an effort to help feed children across the country, meeting a need and being part of a solution for children who would go hungry otherwise.
Purchase a Cutting Board    OR     Sign up for a Pro Account
with Dish Dish this week and be a Part of the Solution!