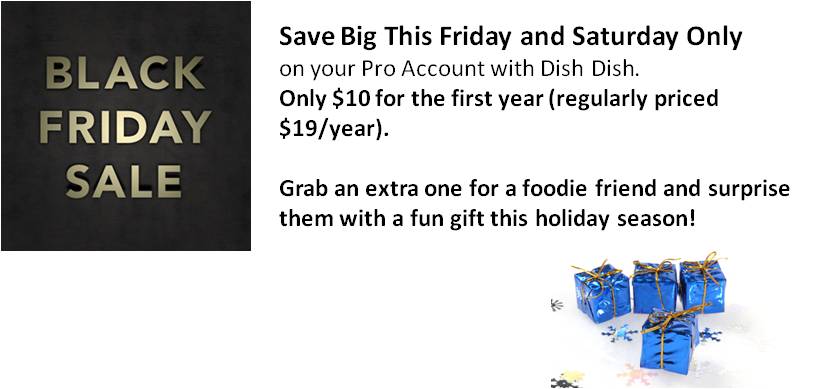 Pro Account Members enjoy:
1. Unlimited use of our Recipe Importer Tool (easily import recipes from websites and Facebook).
2. Sending us 20 recipes to input for them (clean out that drawer cluttered with paper recipes – just fax or email to us and we will add them for you).
3. Adding extra photos to recipes.
4. Printing recipes in multiple size options.
5. Downloading and printing with decorative templates for menu cards or recipe cards.
6. Menu planner tool access.
7. Option to embed videos with recipes.