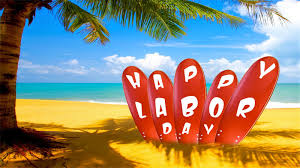 We are looking forward to these delish dinner ideas for the Labor Day holiday weekend coming up for us.  It will be so nice to have some time off of work, enjoy relaxing with friends (or enjoy our kids' extra-curricular activities and sporting events – right?), and dish up some terrific meals.
Today we present 18 delectable dinner ideas for your weekend (or any time, really).  We have separated them into categories based on what type of cooking you would like to do (grilling, using the crockpot, or all-in-one-pan).  So, whether you're feeding a huge crew or just a few, check out these great dinner ideas. (Just click on the recipe title or photo for the detailed printable recipe).
On the Grill!
(Because around here it's too dang hot to spend much time heating up the kitchen.)
1. Grilled Basil Halibut with Jalapeno Butter
2. Grilled Lemon Dijon Chicken Skewers
3. Italian Style Hobo Bundles
(turkey meatballs and vegetables cooked in foil packets on the grill)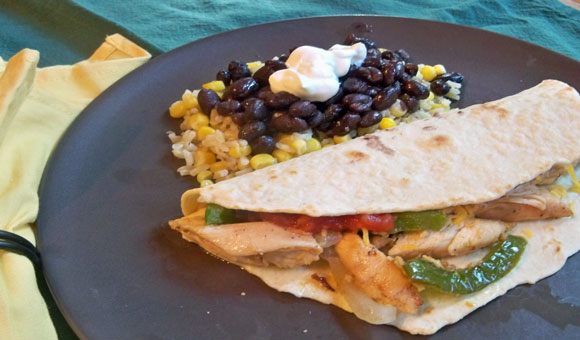 6. Hot and Spicy Grilled Chicken Wings
Crockpot Cooking
(Since, again, it is so nice to avoid heating up the kitchen too much.)
7. Sloppy Joes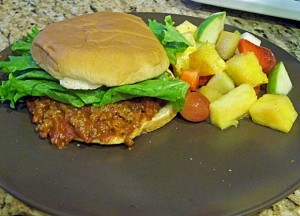 10. Black Beans with Sausage and Rice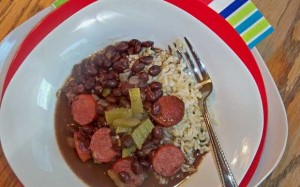 11. Slow Cooker Indian Chicken Stew
12. Crockpot Gumbo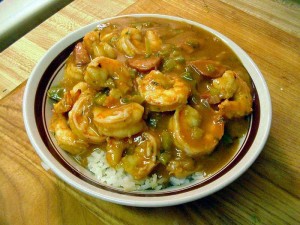 One-Pan Easy Dinner Ideas
(Who wants to avoid washing dishes?)
13.  Skillet-Baked Mushroom Herb Omelet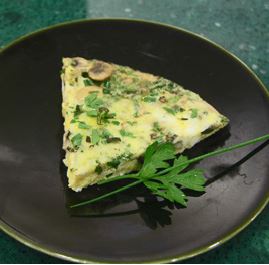 14. Mediterranean Pan Roasted Salmon and Vegetables
17. Greek Style Skillet Supper
18. Zucchini, Black Bean and Rice Skillet
Did you know you can also find recipes here on Dish Dish that are gluten-free, dairy-free, vegetarian, diabetic friendly, and more?  See our complete list of recipe categories and explore more great dinner ideas!
Please feel free to leave us a comment below and let us know what type of dinner ideas you enjoy most and what you think of this list of options.
Remember you can save all your favorite recipes in your online cookbook here at Dish Dish, so you can find them when you want them, create menus and shopping lists, and access all of it when you're on the go.
What are you dishing up for dinner this week?