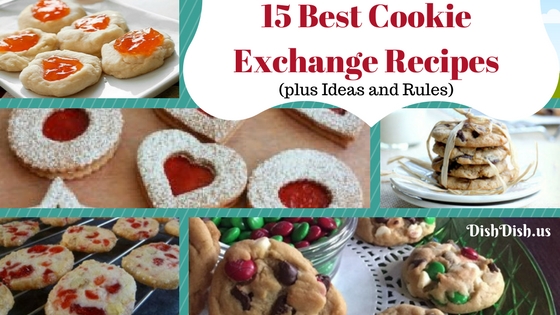 It's the most wonderful time of the year! And if you or someone in your neighborhood or church group is planning a cookie exchange, we are so excited to share these fun, easy recipes and ideas with you.
We love the fun get-together of a good cookie exchange.  Take a deep breath and enjoy making the cookies with your little ones, excited for the other cookie treasures you will bring home from your exchange.  Revel in the opportunity to see friendly faces, catch up with friends or neighbors you haven't seen in a while, sing along to some bright cheerful holiday music, and remember the reason for this special season.
Whether you're looking for something easy and quick (so you don't have to spend too much time since there are so many other commitments this time of year) or if you want to bring something a little more colorful, decorative and intricate, you will find what you need right here!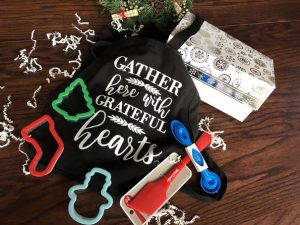 Cookie Exchange Rules
While some people like to host a cookie exchange and enforce strict "rules", generally it's easiest to provide some general "guidelines" to keep everyone on the same page and set expectations, then keep things light and fun for the get-together, encouraging participation and joy in the process and experience.  Here are a few guidelines to get you started.
1. You could choose a "theme" for your party if you want.
2. Give instructions about what kind of attire you expect (Christmas, cocktail, or just comfortable).
3. Request RSVP along with the type of cookie they plan to bring (to avoid duplicates of the same type of cookie) and/or the recipe (for easy sharing).
4. Inform guests how many cookies to bring (usually 3 to 6 dozen, depending on the number of people attending and how many cookies you want to take home).
5. Some people like to be sticklers and insist on ONLY homemade, home-baked cookies (with requirements like no cookie mixes, no-bakes or meringues) – but what fun is that, really? Don't you want everyone to have a good time, most of all?
6. Additionally, another option is to add to your evening a gift exchange or a prize for the most colorful or decorative cookie or a similarly fun contest.
7. Remind guests to bring an extra empty container with them for loading up the cookies to take home with them, too.
We like keeping things very laid back and informal so everyone can have fun without any pressure or added stress for the holiday.
Cookie Exchange Party Ideas
There are so many different things you can do or plan to make your cookie swap or exchange the best one ever. Send out your invites early so that guests have plenty of time to get the event on their calendar and plan their baking.
Have food and beverages – either the hostess can provide all that or you could ask each guest to bring a finger food or beverage along with their cookies. Set up a fun drink station (hot chocolate or coffee or punch) like this one by Savvy Entertaining.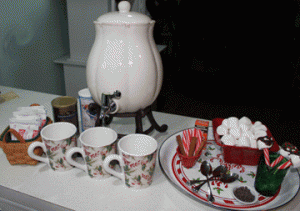 Either ask guests to bring recipe cards with their cookie recipe on the night of the exchange, or gather all their recipes before the event and provide a printed copy of the bundle for each guest (or go green and save them right here on Dish Dish in a group cookbook).
Have fun decorating the house as much or as little as you will enjoy (some simple candles and greenery or something more festive like colorful ball decorations in glass vases or strewn along center of table where you'll be exchanging cookies).
Decide which cookie recipe you are going to make!
Cookie Exchange Recipes
1. White House Raspberry Linzer Cookies
4. Meringue Jello Kisses (pictured below) – Hershey's kisses baked inside meringue cookies
5. Christmas Butter Crescent Cookies (crescent shaped cookies sprinkled with powdered sugar)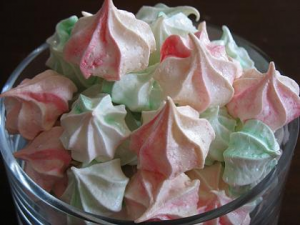 6. Santa's Pudding Cookies (soft cookies made with pudding, chocolate chips, and M&M's)
7. Chewy Gingersnap Cookies (soft ginger cookies with cinnamon, cloves and ginger)
9. Chunky Chocolate Toffee Cookies (with chunks of chocolate and toffee pieces baked right in)
10. White Chocolate Pistachio Cookies (made with oats, too)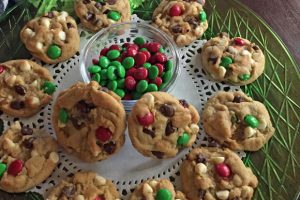 11. Gluten-Free, Dairy-Free Almond Butter Chocolate Chunk Cookies
12. Oatmeal Cranberry White Chocolate Chunk Cookies
13. Cherry Icebox Cookies (with maraschino cherries and pecans)
15. Chocolate Thumbprint Cookies
Have you hosted a cookie exchange or attended one that you really liked (or maybe really didn't like)? We would love to hear your stories, good and bad, favorite cookies, favorite decorations or serving ideas, etc. in the comments below.  Let us know if we left out anything you think is important for an awesome cookie exchange!