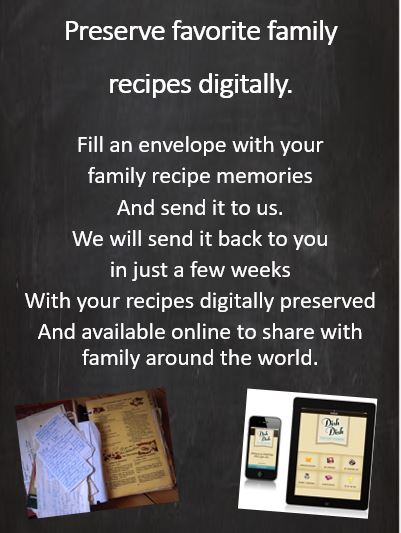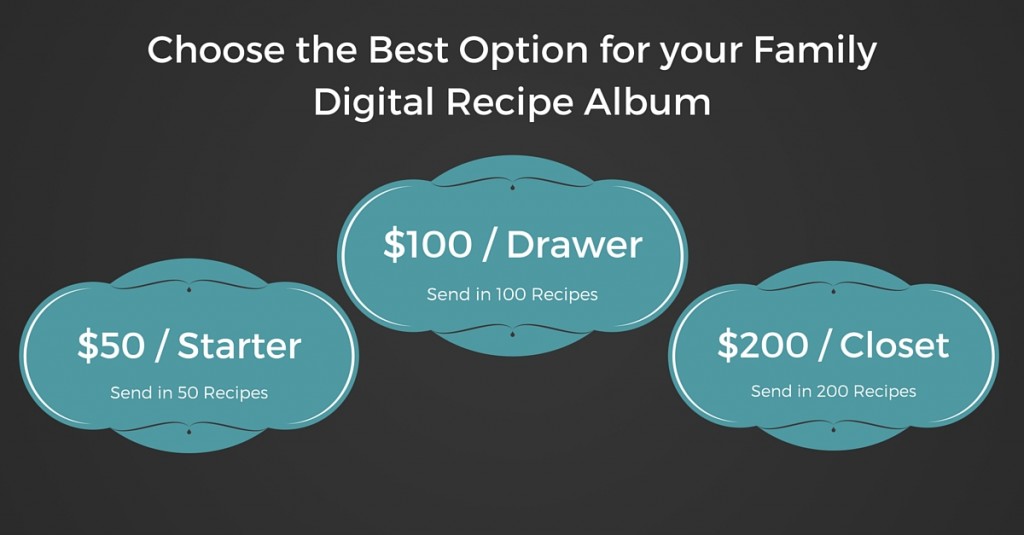 Three Easy Steps
1. Fill the envelope with your recipes (recipe cards, magazine pages, newspaper clippings, etc).
2. Simply seal and place in your mailbox for pick-up (your envelope will have a pre-paid shipping label).
3. In a few weeks, you will receive back your originals with online access to your
Digital Recipe Album and downloadable PDF.
Get Started Saving Your Favorite Family Recipes
in a Digital Recipe Album Today

Questions?
214.450.7612
M-F 10-4 Central
support@dishdish.us